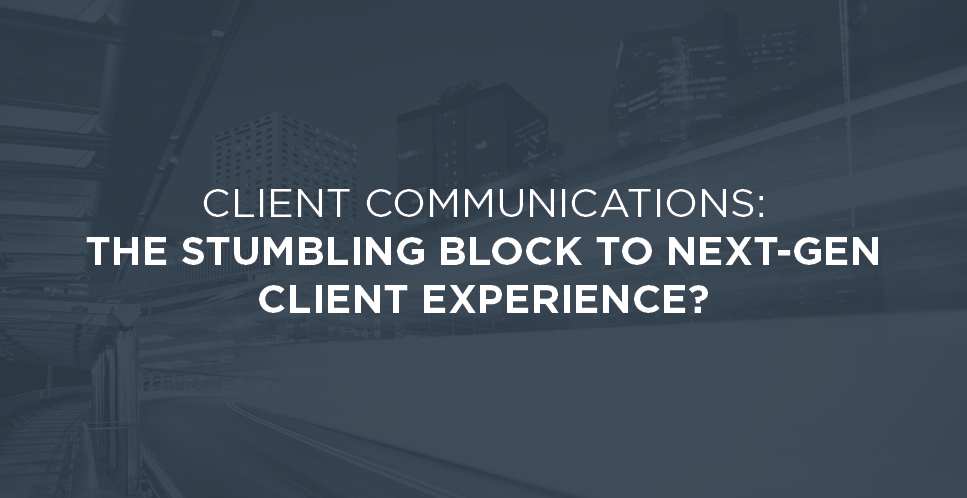 This article was produced by SimCorp as part of their valued Industry Partnership to Fund Operator.
What defines a strong investor client experience for the investment management industry? At a time when differentiation is becoming harder for the investment industry with competition at an all-time high, firms are beginning to take a serious look at their client experience as a way of making headway against competitors.  The question posed above is one that needs an imminent answer, and several leading institutions are taking the lead with projects focused on the client experience.  This is part of a wave of digital transformation projects is well underway across the industry. A number of firms are making client experience their focal point and are committing significant technology investment to ensure the success of these projects. 
Evident from this whitepaper, Client communications: the stumbling block to next-gen client experience? commissioned by SimCorp and produced by Aite Group, is that leading firms are looking to mimic other industries where the digital client experience is central to the brand of a firm that subsequently becomes the benchmark for competitors to meet or surpass. One global asset manager pointed to technology leaders such as Amazon and Facebook as groups to aspire to when it comes to innovation in the client experience space.
This leads to an essential element of the client experience which is client communications, driven traditionally by the production and distribution of static client reports. This has in recent years expanded to other methods of communication including interactive client portals that can support ad-hoc reporting needs and allow greater access to data and insights. However, for many asset and wealth management firms, the move away from traditional approaches and into the digital and interactive reporting world remains the main stumbling block in the pursuit of a modern client experience that can match experiences in other industries.
The whitepaper uncovers the operating differences and recent trends in client reporting and digital communications, along with the impact of the pandemic on operations and overall adoption of client portals across a host of wealth and asset management firms. More often than not, client reporting is considered an operational function separated from other client-facing roles and client service teams such as sales and marketing. Is this a missed opportunity for firms to transform their client engagement models and ensure consistent messaging, tools and data are available to internal teams across the client journey?
Download a copy of the full report here.
Please Sign In or Register to leave a Comment.
SUBSCRIBE
Get the recent popular stories straight into your inbox