COO View: How to ensure due diligence in impact investing
Alex Wise, Chief Operating Officer, Wealth of Nations Impact Asset Management, offers his views on reporting, service provider selection, and keeping up with client demands.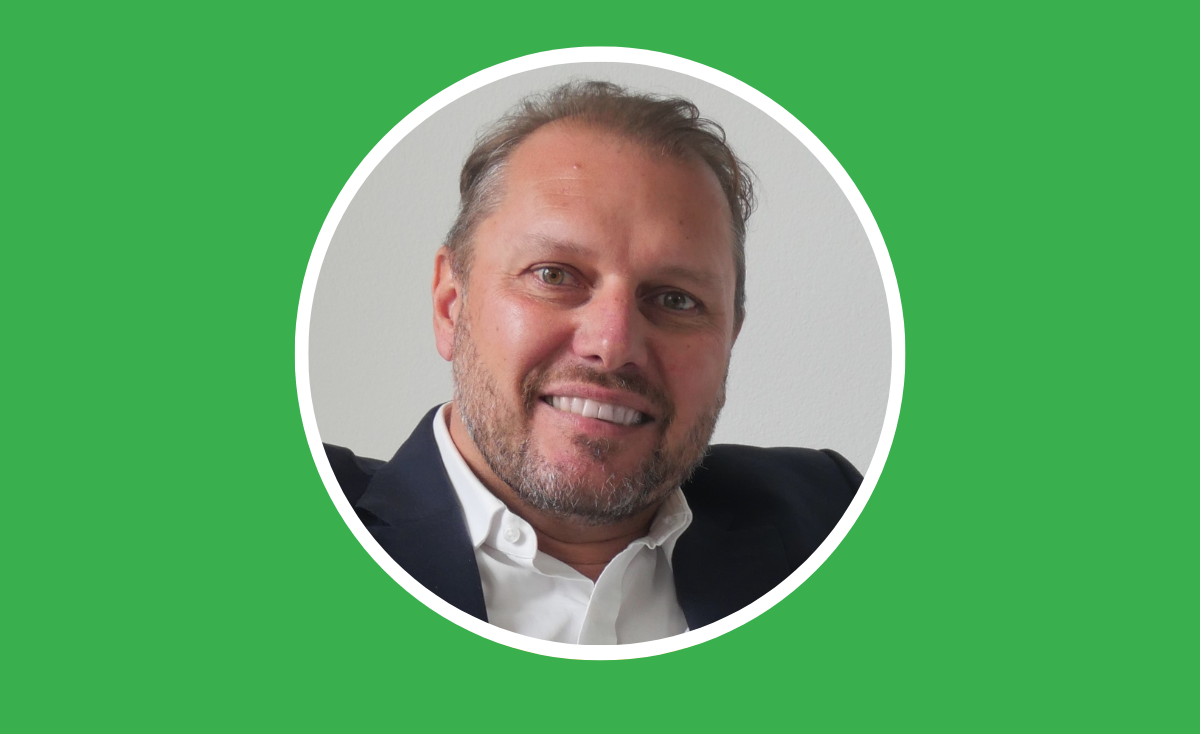 Maya Sibul: Can you tell us about your role, your background in the industry, and the organisation you work for?
Alex Wise: I started as a lawyer in London with Herbert Smith and then moved into an in-house position at Atlas Capital as a fund manager in London. I was in that position for about six years at the managing director and general counsel level, and then, at the end of 2007, I relocated to Australia and moved into consulting, then fund management as a Chief Investment Officer (COO) and more recently with Castle Hall, where I helped grow their business in APAC and launch their ESG due diligence service. During COVID I decided wanted to get back into fund management and the COO and partner role came up with Wealth of Nations Asset Management (WONIAM).
I wanted to do something that aligned my purpose and my professional values more closely and hence impact investing. We're based in Sydney and our strategy is that we create global multi-manager portfolios that are thematically driven or diversified depending on client requirements. We create diversified bespoke portfolios that are composed of what we consider to be impact investments that also target great returns.
Maya: WONIAM has a specific impact investing ethos – what is it, and how does it affect your role as Chief Operating Officer (COO)?
Alex: The first thing to highlight is that impact pervades every aspect of what we do from an investment perspective. Our team is purpose-driven and wants to contribute towards solving some of the world's biggest problems. My role includes the typical Chief Operating Officer and Chief Commercial Officer responsibilities you'd expect, but also, I'm acting as an interim Head of Research. Alongside our portfolio manager, I'm leading the research efforts and ensuring an institutional quality research product and delivery. In terms of the more run-of-the-mill COO responsibilities, I'm responsible for operations, fund structures, service providers, compliance, governance, and technology, which all fall under my remit, but the real difference has been that I've been able to add value to that investment research process as we build out the business.
Maya: You mentioned bespoke portfolios – is there ever a consideration of scaling up, and, if so, what would that look like?
Alex: Providing institutional bespoke portfolios demands that we provide impact investments at scale. A lot of high-quality alpha-generative impact managers are relatively boutique in their set up and might have capacity limits on managing capital. The multi-manager element brings the scale so that we then conduct the due diligence and that we aggregate the data to ensure the integrity of the impact process,
"For a lot of managers, [an] ESG committee is often a tick-box exercise and more about optics; it doesn't drive a lot."
Impact investing is relatively modest if you look at it on a per manager basis (or indeed the scale of the whole industry with only $1 trillion in AUM). As a whole, the global impact investment networking indicates that a vast majority of managers are operating below $100 million. That demonstrates that there are a lot of cottage-style managers so we have to work hard to find general partners that are capable of managing their portfolio to institutional quality and providing scale.
Maya: From a COO perspective, what is special about the governance and operating model and service provider selection for operating in this way?
Alex: Like any investment manager, we have to be meticulous about documenting our decision-making process from manager selection through to any hedging through to compliance. At the core of any investment management firm is that investment committee. In addition to that, a firm like ours needs an ESG and Impact Committee, which provides a significant level of oversight on that process. For a lot of managers that I've seen over the years, the ESG committee is often a tick-box exercise and it's more about the optics of having the committee and having a charter and so on, and it doesn't drive a lot. We make ESG and Impact central to our process and ensure that they drive the highest standards from a risk management perspective.
"We need to ensure that we have service providers with expertise in private markets and particularly in those multi-manager structures."
In terms of our operating model, it's a multi-asset, multi-manager strategy; we've kept our investment process on the road well-travelled. In terms of service provider selection, we need to ensure that we have service providers with expertise in private markets and particularly in those multi-manager structures that manage capital calls for managing any carry calculations. It's in the impact due diligence and the governance areas where there are additional levels to what you might typically see with a fund manager.
Maya: Can you discuss the due diligence involved in evaluating underlying investments when making decisions?
Alex: Investment Research is the core of what we do, and we conduct qualitative and quantitative diligence. Over the past year, we've worked hard on the qualitative side with a focus on bringing expertise and experience to that more subjective nature of the qualitative element and bringing experience-based decision making to that discipline. We're not an impact-first manager, meaning that we don't prioritise impact over returns. They're both equally important to us.
Maya: In general, what is different about the due diligence process and data capturing reporting?
"Data capture in impact investing is not easy. It's a nascent discipline, [but] there is a niche subset providing actionable data you can work with."
Alex: Data capture in impact investing is not easy. It's a nascent discipline. The implementation of impact data is limited when you look across markets as a whole, particularly private markets. There is a niche subset that is providing actionable data that you can work with as part of your decision-making process. There are interesting frameworks out there; for example, at WONIAM we use Iris+, which is an accepted impact accounting system used by impact investors, and we use it to measure, manage, and optimise our impact across the portfolio. We add value by aggregating this impact data across the client's portfolio.
Maya: What specific issues do clients ask about now that differ from concerns in the past? For example, do they have more requests for data; do they need more evidence; or is it something else?
Alex: We'd love to see more investors interested in impact data! Impact reporting and impact assessment are relatively new for many investors in the mainstream and they're looking at firms like us to guide them on what impact reporting looks like and the benefits that investors can obtain from reporting on impact – such as, for example, communicating with their constituent client or membership base around the themes and human stories that they're creating by impact investing.
Please Sign In or Register to leave a Comment.
SUBSCRIBE
Get the recent popular stories straight into your inbox