Fund Operator Summit Europe - Day Three: Data will create change
Behavioural science is key to exploring the biases around the Great Resignation, and data is an agent of change, said Nuala Walsh, CEO of MindEquity, and Matt Cameron, Founder and Global Managing Director of LGBT Great.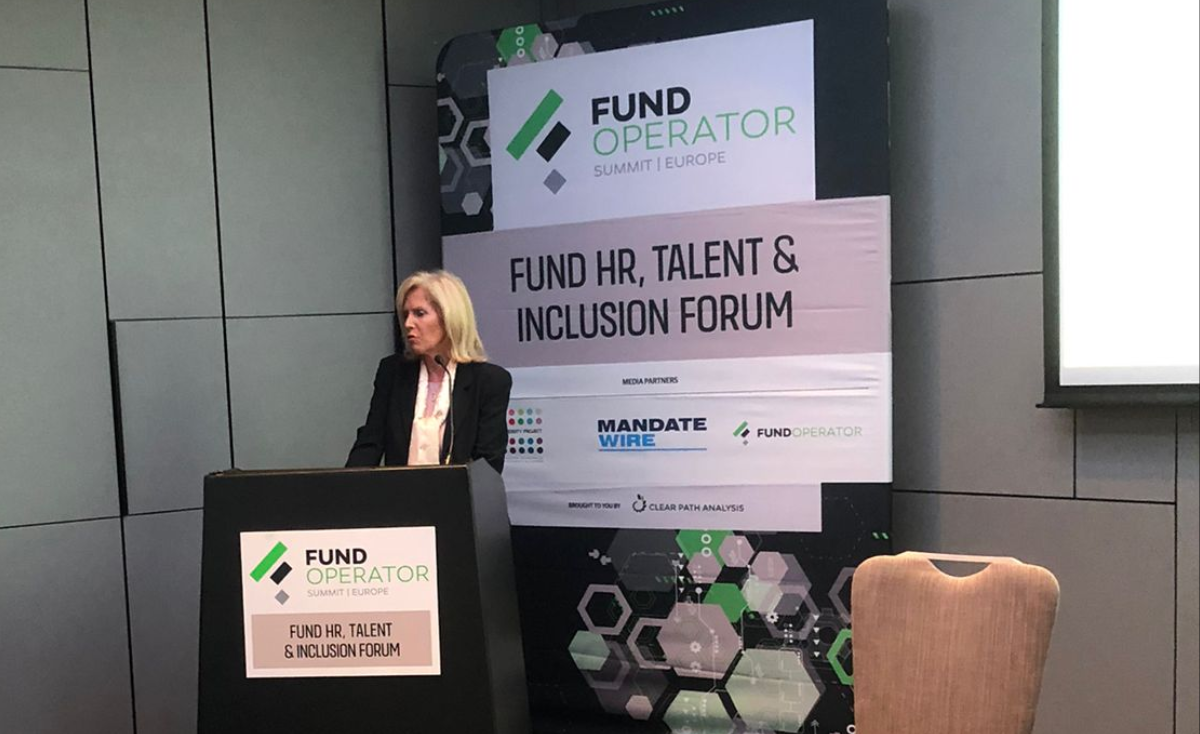 Day three of the conference — the Fund HR, Talent, and Inclusion Forum — highlighted the long road in HR to understanding the new post-pandemic workplace normal.
Trust, communication, and clarity were some of the key themes discussed on day three of the Fund Operator Summit Europe, which took place Thursday in London. The opening keynote covered current employment trends and ways fund operators need to change and learn. Whilst the 'Great Resignation' is an exaggerated phenomenon, said Nuala Walsh, CEO, MindEquity, behavioural science can change anything for a fund operator.
This first presentation on the so-called 'Great Resignation' — and why it's not so great — featured Walsh, who took a behavioural perspective on the topic. She said that behavioural science was key to exploring the biases around the idea of the great resignation and looking at it without the bluster of whether employees were or weren't leaving.
She added that it was important to use psychological levers to influence change and understand behaviour, pointing out that there were more than 200 labelled biases that make it easy to pinpoint specific behaviours in the mind of employees
Seat at the table
One of the key ideas was making sure there was communication and a seat at the table, which included access to networking opportunities for the C-suite.
The first panel discussion of the day covered the ideas around working from home (WFH), remote working, and hybrid styles. The panellists, who included Lorraine Taylor, Chief People and Culture Officer, Local Pensions Partnership Investments, Nicole Walcott, Director HR Business Partner, PGIM Real Estate, and Jeff Jones, Head of Talent, Insight Investment, all agreed that hybrid and WFH-styles were here to say and offered positive outcomes for companies.
"People are adults, and we need to treat them this way."
"People are adults, and we need to treat them this way," said Walcott. The group said it was a matter of trust and maturity to allow people to WFH, and companies that weren't embracing it were going to suffer – both with recruitment and retainment and also overall financial performance.
Jones said it was clear from studies conducted since the start of hybrid working that this style was fruitful. Productivity in numerous studies was showing increases and that many staff were able to get more work done at home or were happier in their work and more likely to stay, and were working as many or more hours when at home even if it was in more flexible times.
Intersectionality is critical
The second keynote presentation, which focused on LGBT+ and intersectionality perspectives, was delivered by Matt Cameron, Founder and Global Managing Director, LGBT Great and Board Member, Diversity Project, and focused on how data is a key driver to behavioural change.
"Data is a powerful agent of change."
Despite this, he said, there is a reluctance to collect Diversity, Equity, and inclusion (DEI) data. "Data is a powerful agent of change," said Cameron. He added that companies need to focus on cultivating psychological safety in their workplaces, and combatting the social isolation often felt by marginalised or underrepresented groups.
Please Sign In or Register to leave a Comment.
SUBSCRIBE
Get the recent popular stories straight into your inbox