How Blue Orbit Asset Management is harnessing technology to thrive in lockdown
Fund Operator speaks to Megan Talmage, Chief Operations Officer, and Julie Andrews, Head of Institutional Business, at Blue Orbit Asset Management about how technology is transforming operations and the role it can play in allowing firms to successfully adapt to the coronavirus lockdown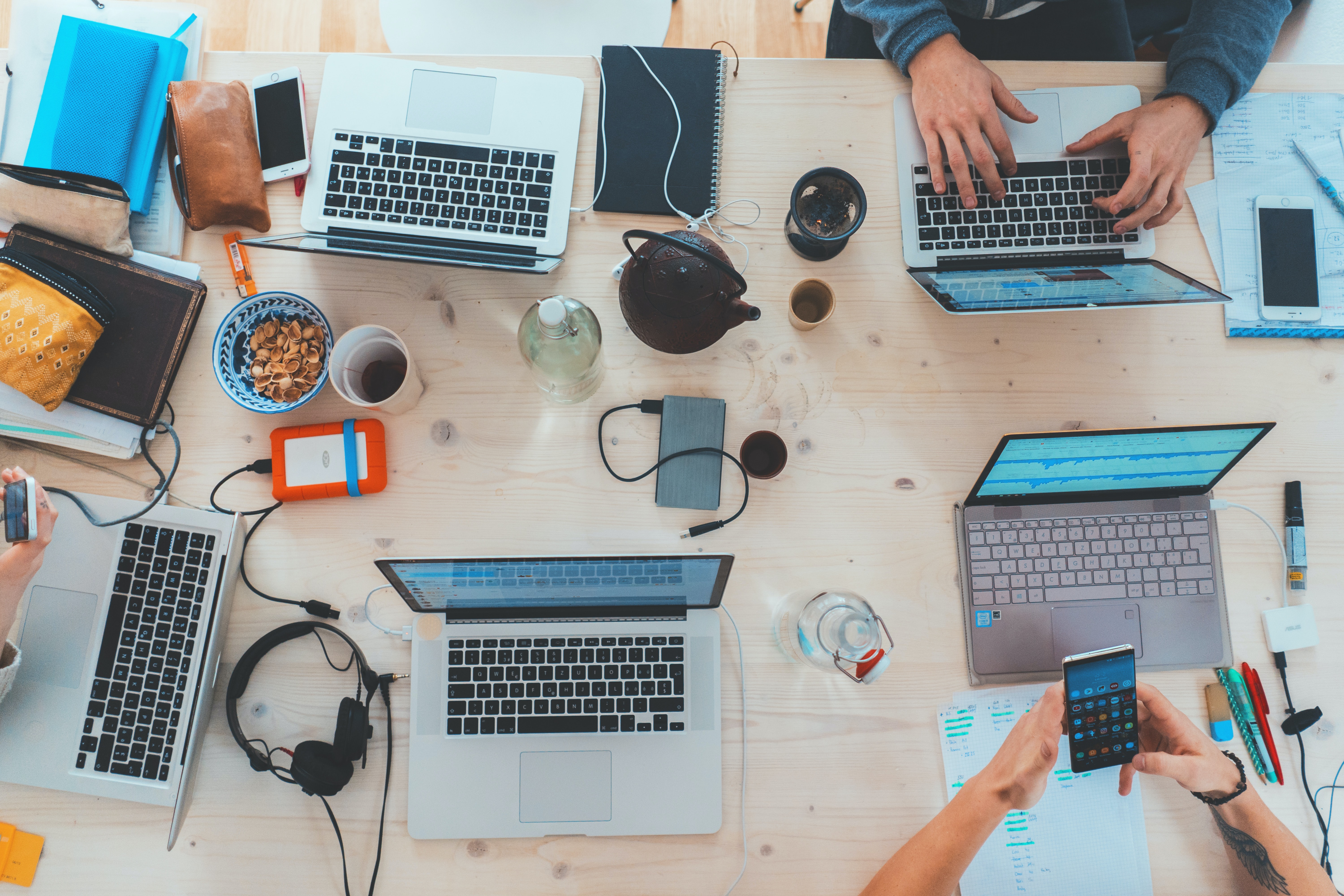 Photo by Marvin Meyer on Unsplash
Sara Benwell: How is technology impacting the way that your firm operates?
Megan Talmage and Julie Andrews: Collaboration is one of our core business values at Blue Orbit Asset Management and technology has been key in the facilitation of this in the current COVID-impacted world.
Our team is working across different geographies and locations and as such, we rely on technology as an integral part of our day to day communication with one another, as well as performing our jobs effectively.
We have been strong believers in remote and flexible working arrangements from the inception of the business, which has allowed us to adapt quickly to the current environment.
"We rely on technology as an integral part of our day to day communication "
It's been particularly important during the COVID-19 pandemic with our team all working remotely, to be able to access technology required to keep our business operating smoothly.
Strong IT infrastructure, well tested BCP and access and a fully remote support model from our operational partners have been critical to this.
Whether it be in an office or working from home, ensuring everyone has the best technology, tools and software means our team are connected and collaborating.
Sara: What transformations has your business had to go through to keep pace with new innovations?
Megan and Julie: The value of innovation underpins our approach to what we do, so we are continually evaluating new system solutions and data sets so that we can be at the forefront of technology, systems and data in all parts of the business.
Our positioning as a new start-up business, has enabled us to be thoughtful about implementing state of the market technology and industry best practice when constructing our frameworks from day one, rather than being tied to legacy systems.
At the start, we brainstormed how we wanted our operating models to work with a significant focus on mobility, flexibility, and best-of-breed systems, including security.
"We are continually evaluating new system solutions and data sets"
From the beginning, we have aimed to be as 'paperless' as possible- using technology and digital tools across all parts of the business. We've seen great benefits from this already, from an environmental, security and ease of remote collaboration standpoint.
We've also developed an innovative approach to our client engagement strategy, using new digital technology to support us to deliver a high-touch level of service to our clients. Again, because we are a start-up, we've been able to build this from the ground up. 
We're a small team and so it is even more important to us that we develop and implement processes which are highly efficient and allow our team to focus on their core role.
"We have aimed to be as 'paperless' as possible"
We do this by engaging and utilising external resources, as well as looking for opportunities to automate systems where possible and effective. This ensures we are optimising our team's time for our clients.
We are currently looking to be one of the first movers in a fully digital Operational Due Diligence process, working with a consultant and institutional asset owners, which has become even more relevant to be flexible in the time of COVID-19.
Sara:  Is changing technology impacting the skills and qualifications that people in the business need?
Megan and Julie: Technology is changing the landscape of the industry as a whole and demanding us to really consider new ways of doing our businesses, hiring and managing people and how we function internally, as well as with our clients.
Technology is also impacting other more traditional business functions. For example, our marketing strategy has been developed around using new digital technology and innovative new methods to engage with clients, which again requires a technology and digital/data driven skill set across another part of the business.
This includes an icreased move to off the shelf system solutions- less in house builds, less customisation of systems, moving away from spreadsheets.
Please Sign In or Register to leave a Comment.
SUBSCRIBE
Get the recent popular stories straight into your inbox